Security Infrastructure Management
Keep all of your security tools running in an optimized, secure, fully documented, and ITIL compliant process using your own virtual team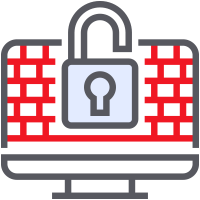 Next Generation Firewalls
SecureOps' Managed Next Generation Firewall solution delivers intelligence-enhanced threat protection, around-the-clock device health and security event monitoring, patching, and upgrades.
Clients retain aspects of management as they prefer and leverage the SecureOps team to handle:
1. Appliance Configuration and Management
2. Signature & Intelligence Feed Updates
3. Policy Tuning and Refinement
4. Change Management and Change Risk Assessment
5. Incidents and Break/Fix situations
Our Managed Next Generation Firewall solution is created to provide tailored, collaborative support with change management, performance management, problem management and document maintenance.
SIEM
SIEM has evolved from a simple log collection and analysis into a comprehensive solution with advanced machine learning capabilities and threat management. A SIEM is able to sort huge amounts of data which is then correlated using machine intelligence, in order to differentiate activity between normal and suspicious.
However, managing SIEM technologies like Splunk, QRadar, and others requires significant manpower; the solutions generate a massive number of incidents and events that need to be analyzed 24x7.
SecureOps makes SIEM technology effective and efficient by providing:
1. Set-up, deployment, and optional monitoring to provide a 360 degree view of your IT environment
2. Access to highly experienced and skilled security professionals 24x7x365
3. SIEM maintenance and management
4. Log source integration, parsing and health
5. Predictable monthly maintenance costs
Our Managed SIEM solution is created to provide tailored, collaborative support with change management, performance management, problem management and document maintenance.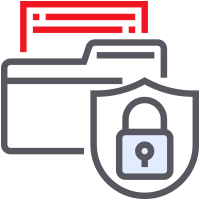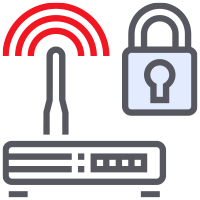 Remote Access Solution
Employees are increasingly doing business remotely and businesses are relying on simple, flexible, and secure remote connectivity solutions. SecureOps provides a full spectrum of remote access solutions – SSL, IPSec and Cloud VPNs – each with tailored levels of security to meet diverse business needs.
In addition, each service is monitored and secured by SecureOps' global operations center which will detect and resolve issues that could impact your network's health.
Multi-Cloud Management
For years, organizations were hesitant to move data to cloud environments due to security concerns. However, most organizations are now moving workloads into multiple clouds, leveraging applications, IaaS, and PaaS solutions that are run on and supported by various cloud providers.
SecureOps supports our client's by providing visibility, controls, and centralized management to monitor and protect the organization's sensitive data no matter where it is stored. We support direct-connect to various clouds and multi-cloud performance hubs.
Further, the SecureOps' team empowers organizations with expertise concerning compliance, security technology and cost-effective monitoring and incident response.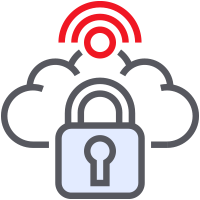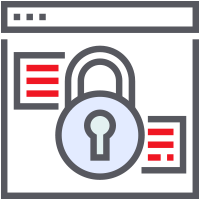 Smart/Secure/Next Generation Networking
Next Generation Networking offers organizations tremendous benefits in accessibility, functionality, and speed. In addition, a single network can support a wide variety of communication types. At the heart of this transformation, SD-WAN offers a solution that allows companies to utilize multiple, high-bandwidth, inexpensive Internet connections, simultaneously through business-class cable, fiber, and 5G.
By combining multiple connections, companies benefit from far faster Internet speeds at a fraction of the cost. However, organizations are asking for security providers to provide the services required to deliver the right connectivity to the right place with the right uptime - securely. SecureOps is moving our clients to Next Generation Networking solutions quickly and safely with a cost effective, tailored set of proven solutions and iron-clad SLA's.
Ticketing/Workflow Systems
Organizations are overwhelmed with IT service tickets, security operations requests, GRC mandates and additional requests outside of the core IT organization. SecureOps leverages solutions like ServiceNow© to centralize and customize workflows to automate many of the time-consuming manual ticketing processes.
SecureOps provides expertise in workflow automation allowing security-related logs and data to be centralized across endpoint, network, and cloud security solutions using SOAR solutions. These single pane-of-glass solutions allow organizations to boost productivity and focus on higher-level tasks. Tickets can now be handled with the right priority in the right department with the right information, quickly and easily.