EndPoint Security
Managed detection and response to support and enhance your current IT security capabilities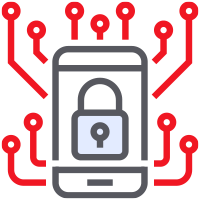 EndPoint Security
SecureOps' endpoint security services assist in the protection of employee devices, including laptops and smartphones from cyberattacks and other external threats. SecureOps endpoint management team, using your software, infrastructure, and tools will protect endpoints that can be leveraged to access a company network remotely in an attack. In addition, endpoint protection is used in conjunction with network security, which protects devices connected via a secure, in-house network infrastructure.
Managed Detection & Response
SecureOps can act directly as your Tier 1 SOC triage team for your MDR deployment. Alternatively, SecureOps can work as a complement to your outsourced MDR service in a Tier 2 or Incident Response capacity. In addition, SecureOps operates 24x7 Network Operations Centers and a boutique help desk to support your end-users and in-house help desk. Ultimately our MDR services provide higher skill-level analysts utilizing cutting-edge security tools and up-to-the-minute global databases beyond the reach and cost effectiveness of most enterprise budgets, skill levels, and resources. Thus, helping keep pace with continually evolving adversarial tactics and techniques.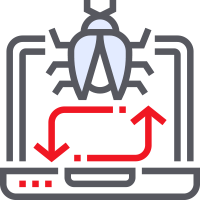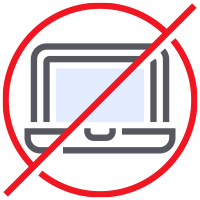 Endpoint Detection & Response
SOC's describe having many manual processes as a limiting factor to implementing Endpoint Detection and Response or EDR technology. Managed Detection and Response or MDR services provide an alternative to enterprises chasing the latest in advanced security products. Integrating EDR tools has become a significant challenge for security operations teams to manage and maintain. As a result, an enterprise's level of threat monitoring, detection, and analysis are improved without the challenge and expense required to keep an internal security team fully staffed and up to date with the latest threat data. SecureOps' EDR services provides elite endpoint defense technology as well as the security expertise to integrate the technology into our client's environment to secure the organization, its critical assets and their sensitive data.
DLP
Data loss prevention (DLP) is a set of tools and processes used to ensure that sensitive data is not lost, misused, or accessed by unauthorized users. DLP software classifies regulated, confidential, and business critical data and identifies violations of policies defined by organizations or within a predefined policy pack; typically driven by regulatory compliance such as HIPAA, PCI-DSS, or GDPR. When violations of regulations are identified, DLP enforces remediation with alerts, encryption, and other protective actions to prevent end users from accidentally or maliciously sharing the data. SecureOps' DLP solutions are unique and effective because they are integrated into our client's workflow. DLP is made to block sharing. Implementation is handled according to user need and access.SecureOps makes certain users aren't frustrated with access issues and we support access with a boutique, customer-focused helpdesk.