SecureOps-as-a-Service
Full turn-key solutions that include all infrastructure, staff and playbooks necessary to accomplish your security objectives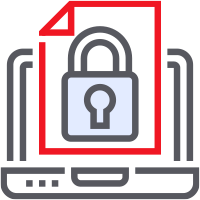 SOC-as-a-Service
SecureOps offers a robust Security Operations Center-as-a-service solution with custom service components. Unlike black box solutions, SecureOps will handle managing your infrastructure by leveraging a homegrown solution or creating a customized solution.
Further, our team works within your processes to address alerts and security events. Finally, we provide experts to assist in optimizing protection, detection and response capabilities through continuous assessment and reporting, including strategic guidance on security strategies and policies.
The benefits to our clients are:
1. Improved protection against threats
2. Access to specialized security expertise
3. Low total cost of ownership
4. Leading edge security best practices
Vulnerability Management-as-a-Service
SecureOps Vulnerability Management-as-a-Service is a cost-effective solution geared to provide our clients scanning, analysis, and prioritization at a fraction of the typical in-house cost. SecureOps creates a custom risk-based vulnerability management program that over 15 years have proven to improve our client's security posture.
Our team works within your processes and your team's expertise to provide timely, prioritized scanning and patching and will support:
1. Set-up and scanning
2. Reconnaissance
3. Device discovery
4. Enumeration and vulnerability mapping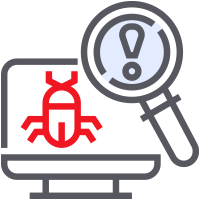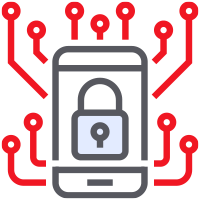 Endpoint Security-as-a-Service
Endpoint security has evolved from traditional antivirus software to comprehensive protection from sophisticated malware and evolving zero-day threats. Newer endpoint protection systems are designed to quickly detect, analyze, block, and contain attacks in progress, however, integrating and managing the technology is time-consuming and often complicated.
SecureOps' cloud-based endpoint solution is highly scalable and is maintained remotely delivering our clients a tremendous cost savings while providing improved detection and response.
Security Infrastructure-as-a-Service
SecureOps offers comprehensive, tailored security solutions that provide the exact level of support required by our client's. Our Security Infrastructure-as-a-Service is designed to offer a selection of services including Endpoint, Log Monitoring, Vulnerability Management and more to augment the in-house capabilities of our client's IT security team.
The benefit of our a-la-carte security service offering is that our clients have access to the right expert delivering the right service at the right time. The real value is a higher level of security protection, cost savings and the ability to free up internal resources to take control of strategic IT and business issues.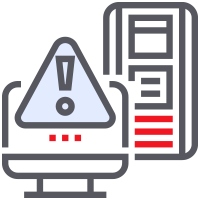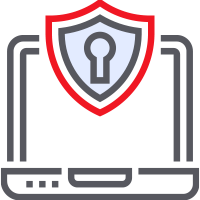 Security Process-as-a-Service
Many organizations have a large amount of both internal and external security consulting which are used as a solution to an array of specific security issues. These can include a pre-deployment security assessment, 3rd party security assessments, new technology implementation, risk assessments, and upstream project security design.
SecureOps has 15 years of experience modifying and coordinating separate and often inefficient teams of security consultants. The value to our clients is a centralized, streamlined security strategy with a tailored, efficient service delivery model.
The SecureOps team members that staff this department possess diverse skill sets with the ability to perform a wide array of functions. Their high-level skills span the spectrum from the operationalization of a specific process including 3rd party assessments and high-risk firewall changes to executing security projects including CCPA implementations.