A Consultative Approach to Managed Security Services
SecureOps is a MSSP that differentiates ourselves by providing custom security solutions. Our clients tell us that our ability to be nimble, flexible, and work within their processes is why they chose us to be their cybersecurity solution provider.
To speak with one of our Cybersecurity specialists, please fill out the contact form. We will respond as quickly as possible.
NO SPAM ZONE – SecureOps will not SPAM you or share your data with a 3rd Party.
The value our custom solutions provide is that whether our clients choose:
Each service will be executed with the business need in mind to improve the security defense posture of your organization.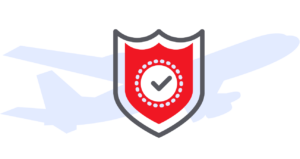 Our Collaborative Approach

Together, we will assess your staffing, coverage, and integration needs to accomplish your Security requirements. You will have a dedicated team whether they are full-time, or partial resources. The team will work inside your current workflows and tools and suggest changes that improve security, reduce costs and boost efficiency.
Who Are We?
Headquartered in downtown Montreal, Canada SecureOps was founded in 1999 specifically to protect organizations and their critical assets from Cyber Threats. Our certified experts build and deliver tailored security services to monitor and protect our client's most critical IT assets 24/7.
ADDRESS: 1550 METCALFE STREET, SUITE 502, MONTRÉAL, QUÉBEC, CANADA H3A 1X6
TEL: 1.888.982.0678
FAX: 1.514.982.0362
ADDRESS: METEOR OFFICE PARK, SOKOLOVSKÁ 100/94, 186 00 PRAHA 8, CZECH REPUBLIC
TEL: 1.888.982.0678
FAX: 1.514.982.0362